A little drive on some fun roads with an end destination at the Woodstock town square
WRAPUP:  A beautiful day brought out 28 MINIs for a great little drive over some back roads out to Woodstock Square. Several first-timers joined in as well as a number of people who havent been to an event in many years.  Huge thanks to Tiffany for helping with the planning and ideas for the drive!!
Photos by: Steve | Bob  (if needed.. password: mini8-18) |
WHEN: Saturday August 18th  Drive departure time 10am
WHAT: a group drive..  We dont have a specific lunch stop planned, but there are several places in the town square.
We have some tentative reservations at 2 places, or feel free to stop anywhere:
There also will be a Farmers market finishing up around the same time as this event arrives, plus a car show later in the evening 5pm to 9pm.
WHERE:
Start is at the Old School Forest Preserves. in the first parking pullout  28285 N St Marys Rd, Libertyville, IL 60048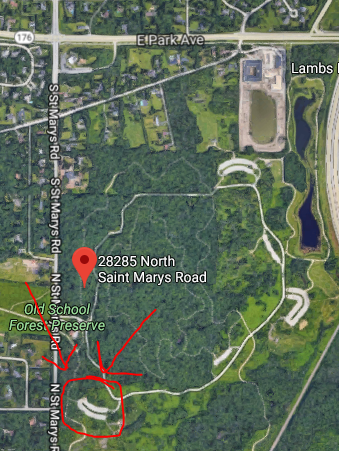 End destination is Woodstock Ill town square
WHO:   CMMC club members and interested MINI Cooper drivers
WHY:  Just for fun
Thanks to Tiffany for help planning this event!!